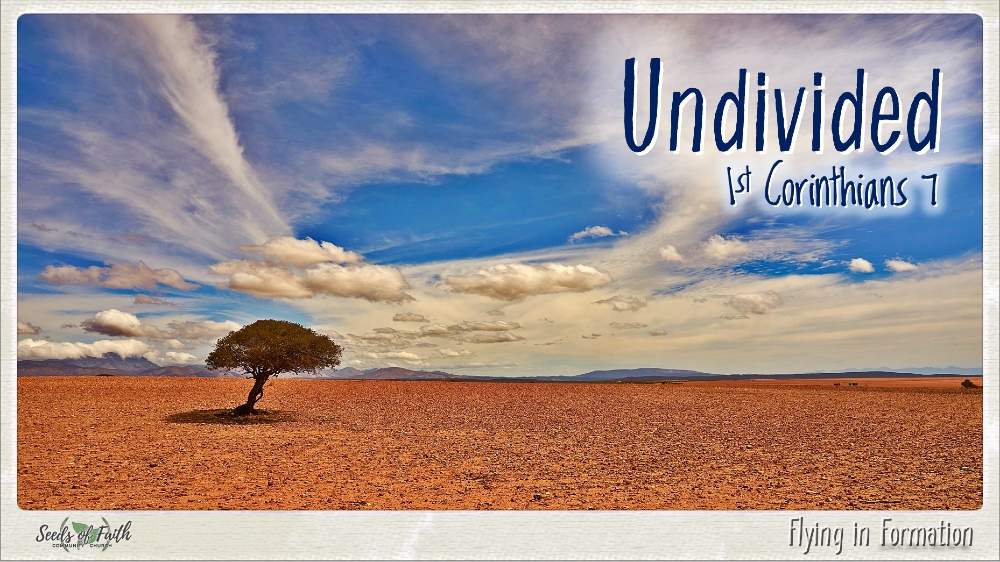 What is your distraction? What gets you off-task or misdirected?
Paul continues to teach us how to MODEL God's way of living so we can SHOW the world the hope, love, grace, mercy, redemption, and Truth he offers.
In verse 35 Paul writes, "I am saying this for your own good, not to restrict you, but that you may live in a right way in undivided devotion to the Lord."
We are made for more than this world has to offer. God invites us to live BEYOND pain & brokenness and BEYOND the fleeting status & riches this world has to offer.