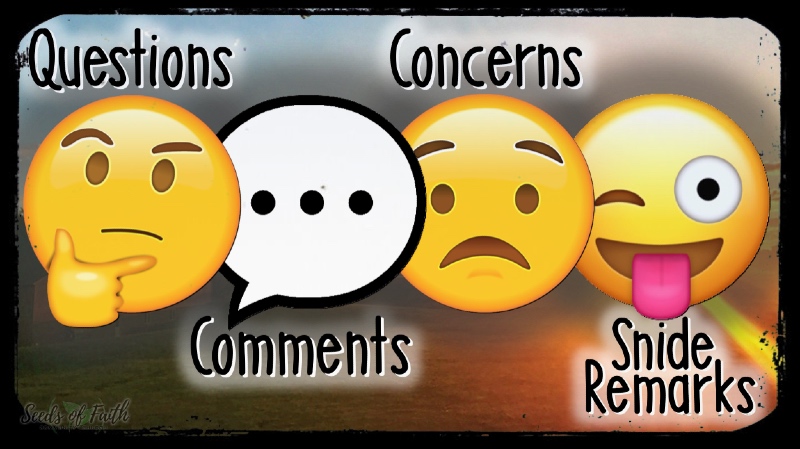 Our new series this summer, we are responding to YOUR "Questions, Comments, Concerns, & Snide Remarks"  This series is designed and driven by you and your thoughts...
Our first question is about prayer.
What is prayer? How do we pray? What is the point of prayer?
Join us this week as we begin talking about one of the greatest opportunities any human being can ever have...spending time in conversation with the Creator of the universe!