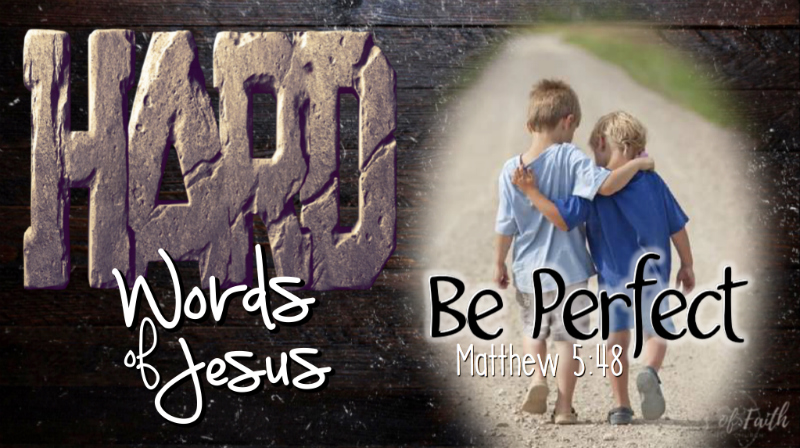 What did Jesus mean when he said, "Be perfect, therefore, as your heavenly Father is perfect"?
Listen in as we begin to learn about some of the Hardest Words Jesus has for those who will follow him...
The 4th in our 2018 Message series - "The Hard Words of Jesus"