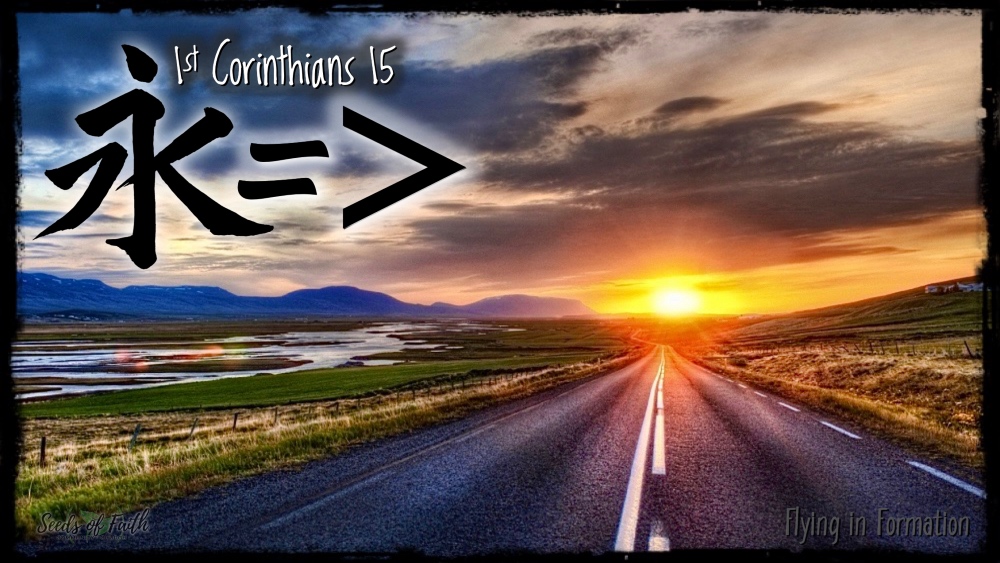 Paul closes out his letter to the church in Corinth with the reminder of why we are called to "Fly in Formation"...why we are to come together in unity.
It is because eternity is greater than anything we can ask, hope, or imagine. There is something greater waiting for us all!
As the church we need to come together to help those who do not know or understand that there is something far greater than this life has to offer!
If we, as the church, cannot or do not unite...If we, as followers of Christ, do not live differently (with eternity in mind)...many will remain lost and suffer "the second death" after their first death. We cannot let that happen!