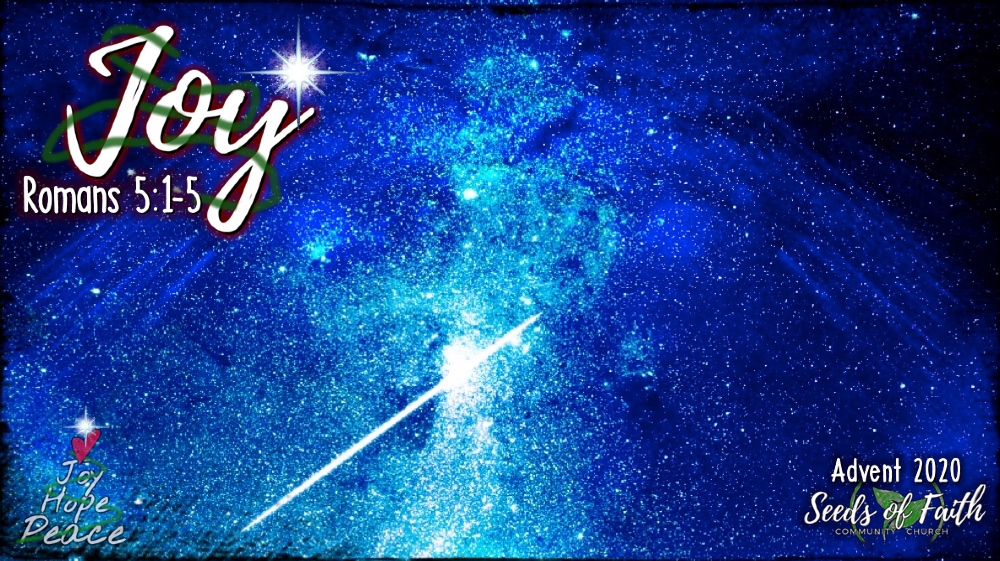 Join us this Advent 2020 with a message about joy.
The Advent season is a season where we prepare for and anticipate the coming of Christ. We wait...not passively, but actively wait, with adventurous expectation of God's faithfulness and His presence.
When we have the sure & confident expectation of God and His presence (Hope), we are at peace because we know that He has things under control. When we have that hope & peace, we are free to feel joy. 
Joy is much greater than an emotion. Joy is a core foundation...a deep footing that does not falter even in hard times.