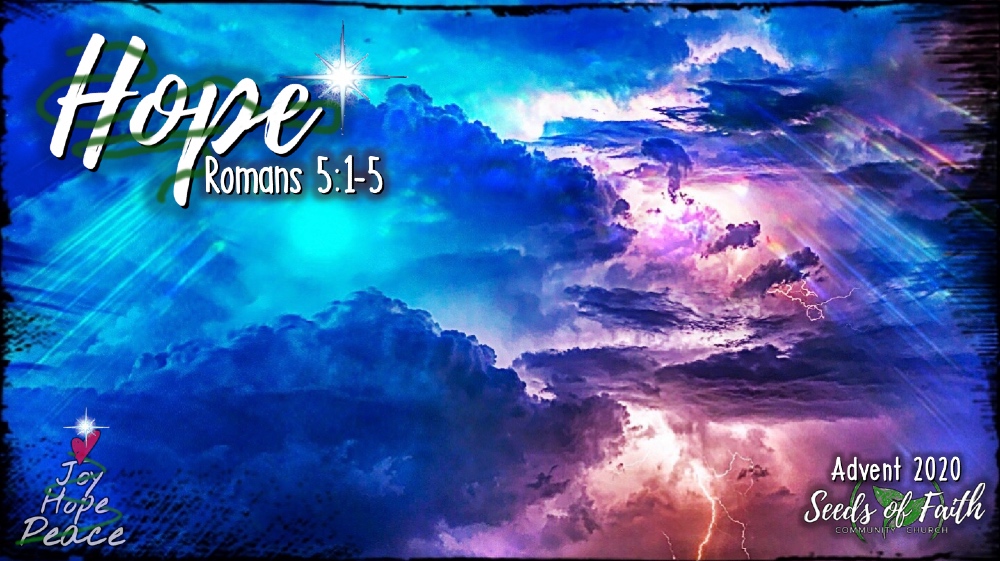 Join us as we begin this Advent 2020 with a message about hope.
The Advent season is a season where we prepare for and anticipate the coming of Christ. We wait...not passively, but actively wait, with adventurous expectation of God's faithfulness and His presence.
As we end 2020, we need assurance and confidence. That is what hope is and when we place our confidence on The One who promises to never leave us or forsake us, hope never disappoints!