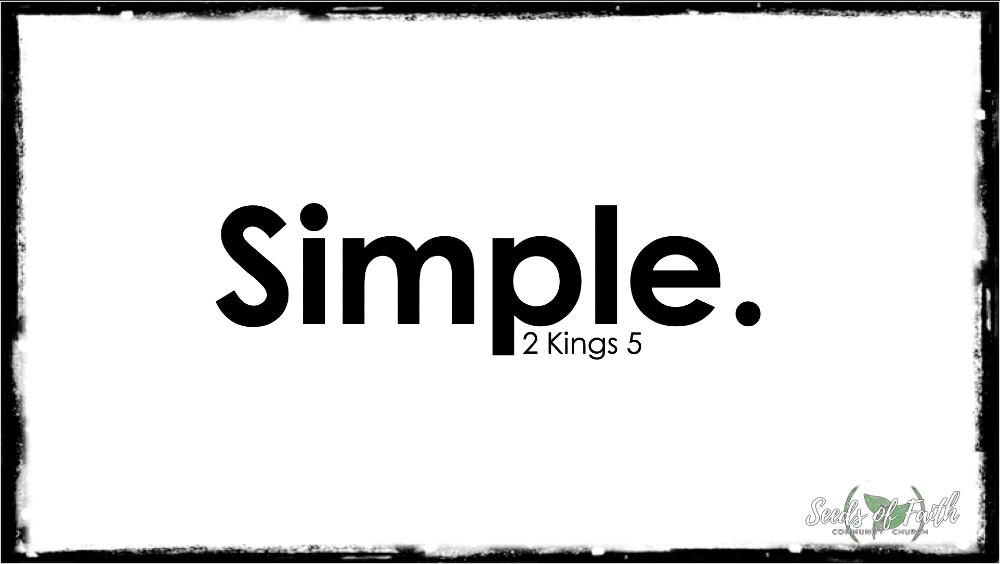 In our world today, there is a deep longing for healing;
        personal, relational, cultural, racial...
We have not yet realized that we have been going to the wrong sources for healing.
    We tend to complicate things. In reality, the answer is Simple.
Join us for worship and learn, like Naaman, that the answer to our healing has very little to do with us and our capabilities.